Performance Dyno Tuning
Adam utilizes HPTuners, TunerCats, and SCT to tune many GM and Ford applications, although other applications may be covered; let Adam know your specific needs.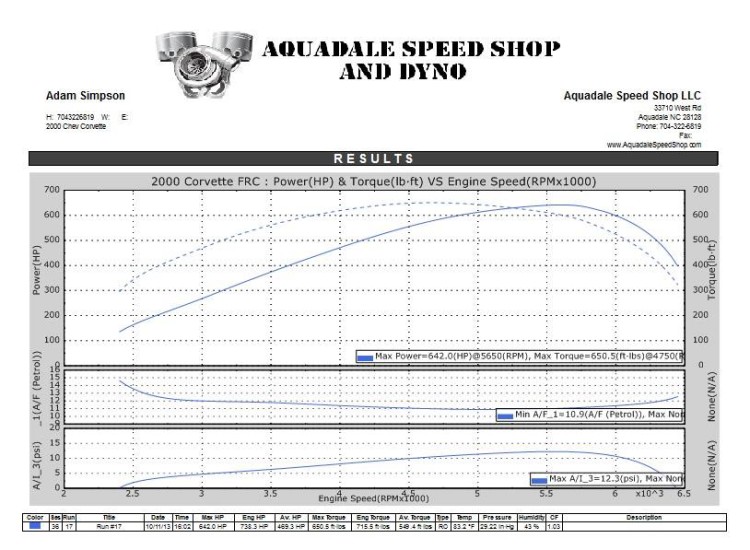 GM Dyno Tuning Pricing
Base Tune – For vehicles with bolt ons needing a good base tune or correction for gear changes
       

– $400



Heads / Cam Naturally Aspirated – For vehicles with heads or cam swaps or any built naturally aspirated engine
       

– $500
Forced Induction / Nitrous – For vehicles with turbo chargers, any type of belt driven supercharger or nitrous power adders
       

– $600
Send Adam an email now to set your tuning session!
Adam's approach to tuning ins't just strapping your vehicle on the dyno and making wide open throttle pulls making adjustments, he utilizes a load bearing dyno to simulate road scenarios as well as actually road testing to tune your vehicle from cold starts, hot starts, idle all the way to a safe redline! Not only will you make more power, but you will have a tame smooth running vehicle all through out the power band!
If at anytime you purchase a Base Tune and upgrade to a Heads / Cam package or upgrade to a Forced Induction / Nitrous set up you will only be charged the difference in tuning as long as its the same vehicle!! In some cases there will be a charge for dyno time depending on the extensiveness of upgrades / set up.